Life at Gort Ard
Being at college is an exciting and challenging time. At Gort Ard students will find a supportive, friendly and stimulating environment. Whether it is the informal get-togethers over coffee after meals, organised talks on topics of interest or interesting invited guests, it's a great opportunity for developing your ideas, your understanding of the world and how to contribute to its well being.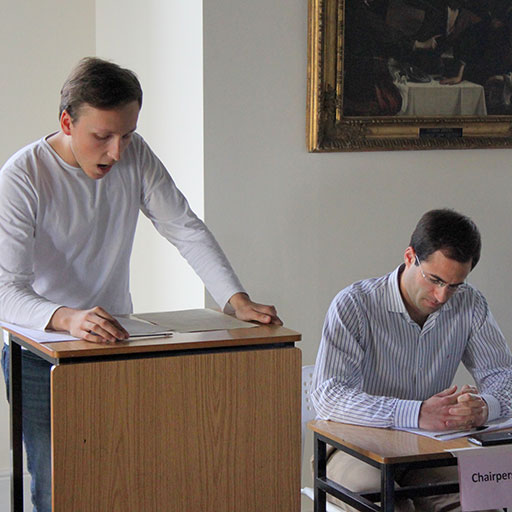 Typical examples of these are the "Life on Earth" series and the "Conflicts of Interest?"which explored global, cultural and philosophical issues.
The chaplain organises sessions on topics of ethical, social and theological interest. Philosophy tutorials can also be arranged.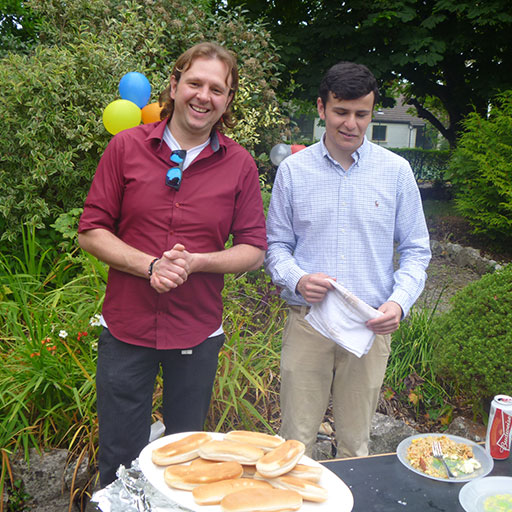 There are many in-house celebrations during the year. Hikes, football matches and weekends away are a regular feature.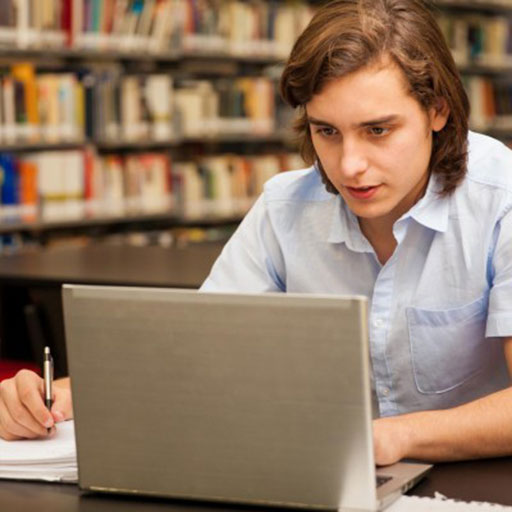 Gort Ard's study room provides the perfect environment for serious study. High speed Wi-Fi allows for uninterrupted online work.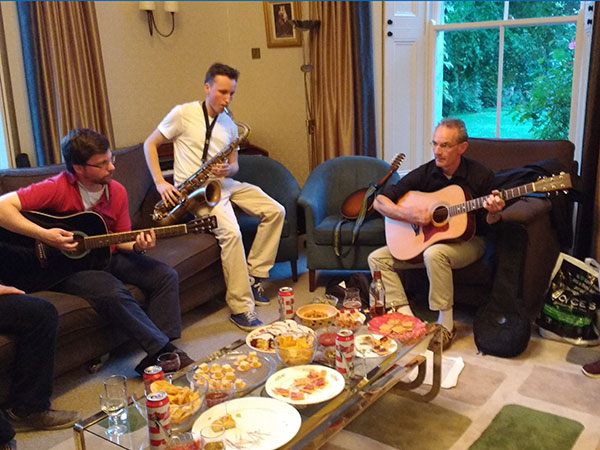 Relaxed atmosphere
Gort Ard's facilities include two sitting-rooms (one fitted with SmartTV, Digital Radio, Wi-Fi and 3D-DVD player), several musical instruments (guitars, electric piano, drums, bodhrán), a chapel, changing facilities for sport events, a well stocked and up-to-date library, PCs and colour printers for public use.
In terms of sports facilities, we have a good size soccer pitch, a smaller pitch for volleyball or 5-a-side soccer, a tennis court a basketball court, and a ping-pong table.
Past residents and friends
There are numerous activities organised for past residents and friends that help them in their family life and personal spiritual life. These include monthly Evenings and Mornings of Recollection, lecture series and parenting work sessions.
We keep informed of the activities run at Lismullin Conference Centre in Tara, Co. Meath, such as weekend retreats and seminars, and we facilitate attendance at these.