Each summer there is a major event abroad organised from Gort Ard with students from other parts of Ireland. 
In recent years there have been workcamps in Russia, Kenya, Trinidad & Tobago and India. We've also organised trips to Germany and Spain for volunteering work during World Youth Days and World Family Days. At Easter there is a traditional trip to Rome during Holy Week. Language trips to France and doing the Way of St James (el Camino de Santiago in Spain ) are also favourites of residents and friends of Gort Ard.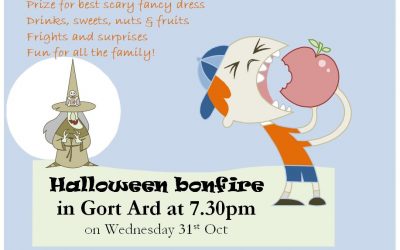 Prize for best scary fancy dress Drinks, sweets, nuts & fruits Frights and surprises Fun for all the family!
read more