Each summer there is a major event abroad organised from Gort Ard with students from other parts of Ireland. 
In recent years there have been workcamps in Russia, Kenya, Trinidad & Tobago and India. We've also organised trips to Germany and Spain for volunteering work during World Youth Days and World Family Days. At Easter there is a traditional trip to Rome during Holy Week. Language trips to France and doing the Way of St James (el Camino de Santiago in Spain ) are also favourites of residents and friends of Gort Ard.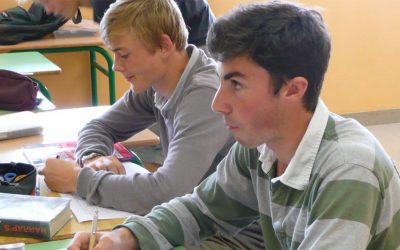 Three one-week French language camps will take place in Gort Ard from Monday 17 until Friday 28 June. They run Monday to Friday from 10am until 4.00pm. Cost is €130 p.wk. (€100 for subsequent wks) ​3-hours Tuition lessons in the morning One-on-one conversation...
read more